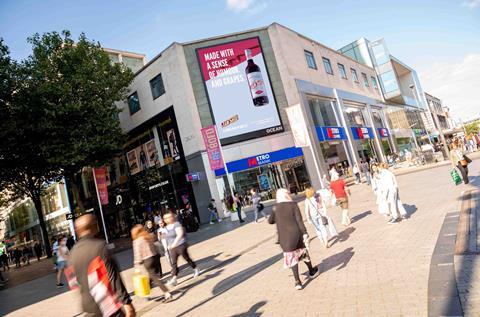 Jam Shed has launched its new 'Shedloads' campaign. Running across major UK cities this month, the above the line activity is designed to increase brand awareness amongst wine drinkers.
The campaign will feature on large format displays, digital road-side screens and Bus Super Sides. In addition, six-second animations will run on YouTube, as well as contextual and Facebook sponsored ads to engage and disrupt consumers' online behaviour.
Tom Smith, marketing director – Europe, Accolade Wines, said: "We have seen Jam Shed grow massively over the past five years, and that's with relatively low awareness. It's a brand that is now worth £77m and is the 11th largest wine brand in the UK, with a value growth of 63.3%. We're ambitious and intend to continue building on this success by keeping our foot on the gas!
"This new 'Shedloads' campaign gives people a reason to try Jam Shed, with catchy taglines that not only bring the brand's fun personality to life but are descriptive when it comes to the delicious taste – rich, jammy & smooth! We're making sure more people know about Jam Shed this summer and feel confident that they're buying a wine they'll enjoy."