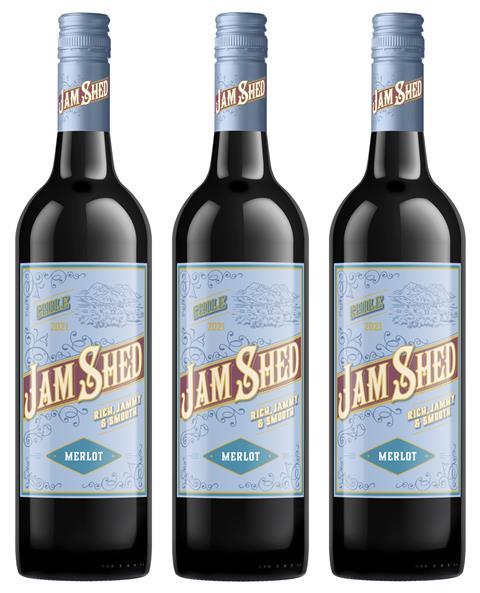 Jam Shed is introducing a new varietal, Chilean Merlot, with the aim of bringing in younger wine drinkers as well as pleasing loyal Jam Shed customers.
Jam Shed Chilean Merlot is available in grocery, convenience, wholesale and the on-trade from January 2022. Its RRP is £7.
Lindsay Holas is the Accolade Wines' brand manager. She commented: "2021 was a phenomenal year for Jam Shed. It's a brand that has really captured the attention of UK wine drinkers, from our loyal 'Shedheads' who have created their own active community, to the casual wine consumer, who is drawn in by the bold packaging and returns for the great taste.
"Merlot has long been hailed as one of the most popular wines in the UK and we're confident this new varietal, sourced from an iconic South American wine region, will allow us to grow even further. In less than two years since launch, Jam Shed Malbec has skyrocketed to become the UK's number two Argentine SKU, demonstrating its popularity in the South American fixture and we're pleased to add Chilean Merlot to the collection.
"Jam Shed has a big a role to play in 2022 to make the wine category clear and accessible to consumers, as well as offering fresh and innovative NPD and exciting POS, that attracts attention in-store."