As part of a range revamp and reinvigorated ad campaign, British hot beverages brand Horlicks is launching three pricemarked packs into the convenience channel.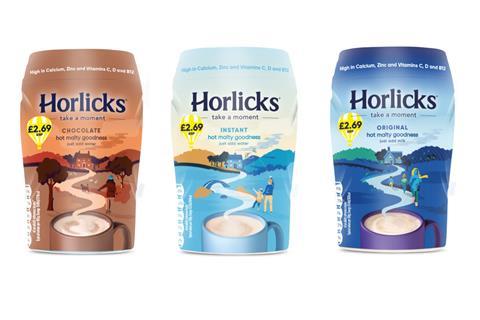 The 300g trio form part of a campaign designed to promote Horlicks as a hot drink at the heart of family life, using the tagline: 'Take a Moment'
The new packs, which includes chocolate; instant and original variants, feature a fortified recipe, made with British wheat and barley and 14 key vitamins and minerals.
Michelle Younger, marketing manager for Horlicks, stated: "We want to offer greater convenience to our customers by strengthening our offer and distribution in convenience and give consumers peace of mind. Pricemarked packs are popular with convenience shoppers, as they give value reassurance."
Available from 1 October, the 300g pricemarked packs (£2.69 PMP) will be available in selected Nisa, Costcutter and Spar stores nationwide.