Hooper's is tapping into consumer demand for nostalgia with the launch of its a new advertising activity.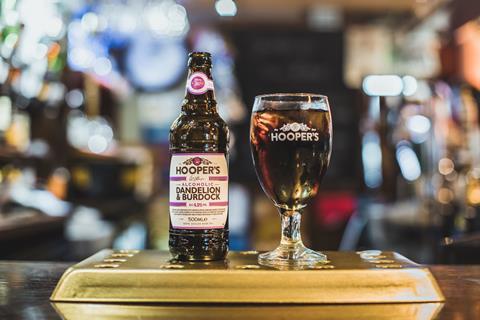 The 'Tastes Just Like' campaign will see 50p coupons published across magazines and newspapers, such as Take a Break, The Mirror and That's Life, which can be redeemed and used to buy discounted Hooper's at Nisa, One Stop and other convenience stores.
Supporting Hooper's Dandelion & Burdock and Plum & Sloe alcoholic brews (4% abv), the campaign is centred around nostalgia and will ialso include consumer advertising.
Global Brands high energy brand manager, Charlie Leaver, said: The memories the Hooper's campaign will prompt are relatable to a wide range of bread and butter Brits, with a dash of tongue in cheek that reflects the typical British humour engrained in the brand.
"We all have precious memories of wolfing down our chips on the beach before the rain starts, refusing to give in to the 'great British summer,' or all crowding round the table at nanan's for Sunday dinner. The classic taste of Dandelion & Burdock reminds consumers of these uniquely British experiences and we hope to encapsulate those warm, fond memories in a campaign that our target consumers can really relate to."
Both variants come in a 500ml glass bottle with an rrp of £2 each.