Sports and nutrition brand Grenade has kicked off the new year with the arrival of Grenade Reload - a new protein-packed oat bar.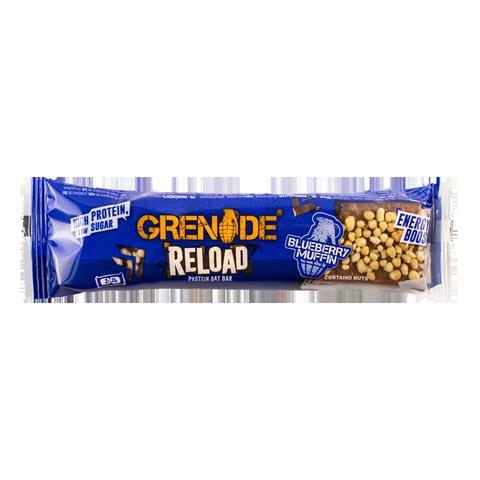 Available in three flavours: Blueberry Muffin, Chocolate Chunk and Billionaires Shortbread, the healthier snack bars feature a blend of complex carbohydrates, with higher protein levels to help consumers feel fuller for longer between meals.
Grenade CEO and co-founder Alan Barratt said: "Grenade recognises the latest shopper trends within the healthier snacking sector and has identified that consumers want a snack that is not only good for them but is going to be satiating and boost energy levels.
"With slow release energy from wholegrain oats and all-natural nut butters, Grenade Reload caters to these needs, thanks to its high in protein and fibre levels, as well as its low sugar content."
Each bar has an rrp of £1.99.