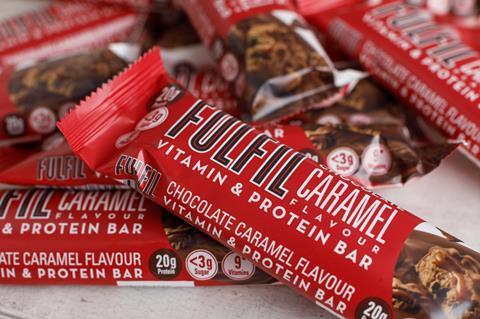 Fulfil is tapping into rising demand for on-the-go snacking with its new Chocolate Caramel vitamin and protein. The bar comes in 40g (rrp £2) and 55g (rrp £2.50) formats, with the former containing 15g protein, less than 2g of sugar, 9 vitamins, and only 140 calories.
To celebrate the launch, Fulfil rocketed its Chocolate Caramel bar 100 kilometres into space and back, claiming the product is "out of this world", and making it the first protein bar to travel to space.
Chocolate Caramel joins the 10-strong Fulfil line-up.