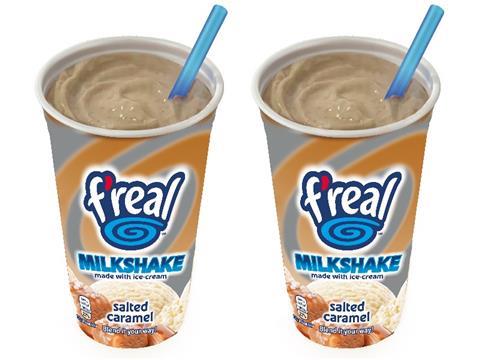 F'real has added a salted caramel variant to its range.
The new flavour will be available to F'real stockists from 31 May, supported by a strategic marketing and social campaign, with retailers also offered digital POS and assets to help them drive sales of the new flavour.
Senior marketing manager at F'real Isla Owen said: "Following demand from both our valued retailer partners and F'real fan base, we're delighted to be launching our eighth milkshake flavour in the UK.
"We've spent a lot of time in research and development to pick the perfect addition to our range, with salted caramel coming out as one of topmost requested. We're confident the new flavour will see F'real machines across the country in overdrive this summer, with our retailer customers enjoying fantastic cup sales as a result."