This spring, Fever-Tree is entering the 'ready to drink' market with the launch of three new Gin & Tonics, packaged in a 275ml glass bottle.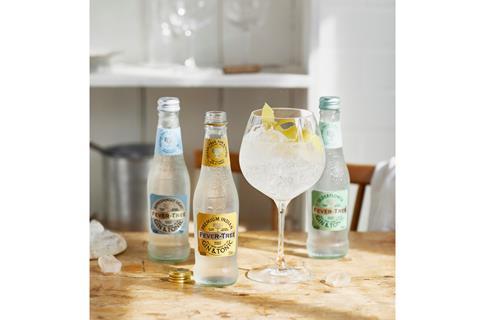 The range, which includes a Premium Indian Gin & Tonic, a Refreshingly Light Gin & Tonic and an Elderflower Gin & Tonic, will be available to purchase from this month.
Rose Cottingham, senior innovation manager, said: "The continued popularity of the G&T is drawing in consumers in ever greater numbers and our new 'ready to drink' range provides consumers with a convenient way of enjoying a perfectly paired G&T without having to compromise on quality.
"The range has been inspired by our favourite flavour combinations and reflects the same commitment to the highest quality ingredients, botanicals and taste that is at the heart of all of our products."
Fever-Tree's Gin & Tonic range has an rrp of £2.75 per bottle.