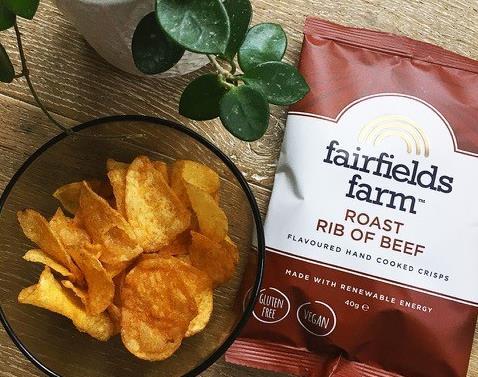 Artisan snack company Fairfields Farm has launched new plant-based Rib of Beef crisps.
Produced using hand-selected potatoes grown on Fairfields Farm, the new Roast Rib of Beef crisps boast the taste of a delicious roast dinner in a bag.
"We've had so many requests to launch a roast beef flavour, however our vegan customers are very important to us, so we wanted to ensure that whatever we created would appeal to both meat eaters and those following a plant-based diet," said Laura Strathern, co-founder of Fairfields Farm. "The new Rib of Beef crisps are full-flavoured and delicious and we expect them to be very popular."
Fairfields Farm Roast Rib of Beef Crisps are available at EofE Co-op and online from www.fairfieldsfarmcrisps.co.uk, with an rrp of 80p per 40g bag.