Cobra Beer has launched a new campaign focusing on dishes that it is a perfect accompaniment to.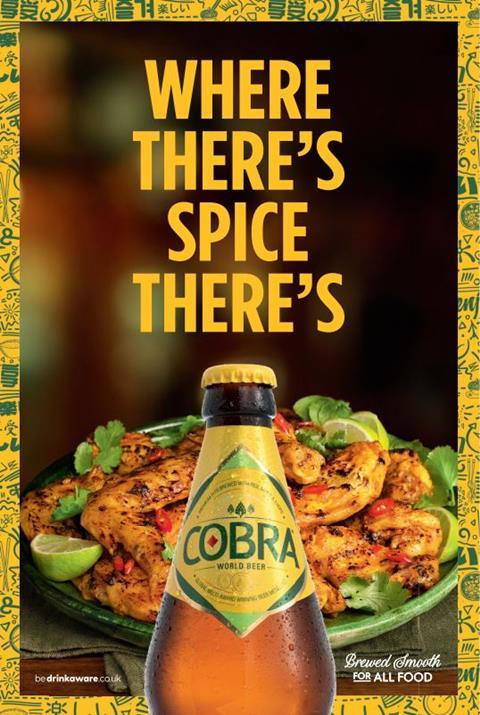 Where There's Spice There's Cobra', focuses on pan-Asian cuisines including classic curries, Thai dishes and Asian-style spicy chicken wings.
The in-store activations will be supported by social media activity, which will include food influencers providing at-home recipe inspiration for consumers.
Kevin Fawell, off-trade sales director at Molson Coors Beverage Company, said: "At-home mealtime occasions are a big opportunity to grow sales, and the 'Where There's Spice There's Cobra' campaign is an ideal way to help retailers tap into this. Cobra has always been a popular choice to enjoy with a host of different Asian dishes and the campaign will help consumers explore new recipes and combinations, partnered by a brand they know and love."
Lord Bilimoria CBE DL, founder and chairman of Cobra Beer, added: "Cobra was created specifically to be paired with spicy foods. It's smooth and refreshing taste mean it works perfectly alongside a whole host of different dishes, from something delicate and subtly spiced to curries that pack a real punch.
"The campaign emphasises just how diverse Cobra is as a brand and will no doubt help our customers to build on its popularity to generate more sales."