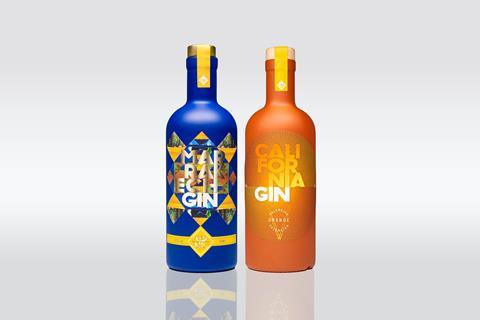 Premium spirits brand CBA Gin Co has launched its first two gins.
Marrakech Gin and California Gin are available in 70cl bottle with an rrp of £37 and £38 respectively.
Chris Stewart, co-founder of CBA Gin Co said: "We are absolutely delighted to be launching both CBA Gin Co and our duo of premium, destination gins. We have worked incredibly hard over the last year to finally now be able to offer the tastes of Marrakech and California in our gins to UK consumers, at a time when we can't travel there. As our strapline goes: 'If You Can't Go in Person, Go In Spirit'. We think you'll agree that both of these gins evoke the essence of both of these wonderful places, in a glass."
Peter Barney, co-founder of CBA Gin Co, added: "Just over a year ago Chris and I had been running a bar together for over 10 years, when Covid hit. It was at this point that we decided to make something positive of the situation we found ourselves in. We combined our experience over many years both running bars and also running global alcohol marketing campaigns and channeled everything from our pasts into the launch of these new gins.
"Marrakech and California Gins are just the start, however. There will be other exciting gins capturing the flavours of other wonderful places around the world, the next of which is likely to be launched later in 2021."