Spanish food supplier Brindisa is introducing its gazpacho (chilled soup) product in a new convenient 330ml format.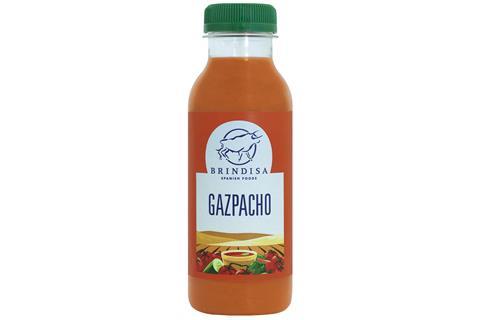 Made using raw vegetables including tomatoes, cucumber and peppers with extra virgin olive oil and sherry vinegar, the soup is vegan, gluten-free and made without additives.
The new smaller format, which carries an rrp of £2.49 and is available to c-stores via the wholesale channel, will sit alongside Brindisa's 1ltr packs. The launch will be supported by consumer sampling and recipe ideas throughout the summer.
Monika Linton, chairman and product director at Brindisa, said: "Nothing quite says summer like the refreshing taste of a traditional gazpacho. Made using raw vegetables and extra-virgin olive oil, our iconic chilled soup is packed full of nutrients making it a top choice with consumers.
"Plus, with no additives and in a format that delivers quality convenience from a premium Spanish supplier, the new 330ml bottles are must stock for retailers looking for on-the-go options for health-conscious shoppers. "