Border Biscuits is investing £3.5m to boost sales of its hero product: the dark chocolate ginger.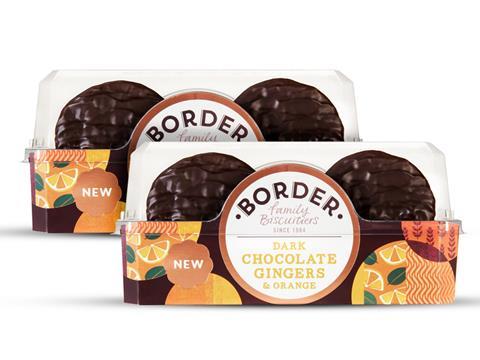 Sales of the dark chocolate variant have increased by 38% in the last two years and Border is launching a UK-wide campaign: Famously Fiery, to drive sales further.
The activity will include advertising, TV sponsorship and distinct content for its the company's online media presence.
Commenting on the plans, John Cunningham, managing director of Border Biscuits said: "For the last 35 years, the flavours in our traditional recipes have played an important role in our customers enjoyment of our beautifully crafted biscuits.
"The decision to focus on our hero biscuit, the dark chocolate ginger, and our new Famously Fiery campaign is a reflection of this. We are a growing family-owned business and we have an ambitious strategy to continue to build sales.
Cunningham added: "A key focus over the last 12 months has been innovating to reduce single-use plastic. We know our customers are concerned about the environment and the new packaging means we can address this without compromising the quality of our biscuits. Consumer feedback since the packs were introduced has already been overwhelmingly positive."