Border Biscuits is reducing the amount of plastic used to create its biscuits range, as part of a wider £1.6m investment in its products and processes.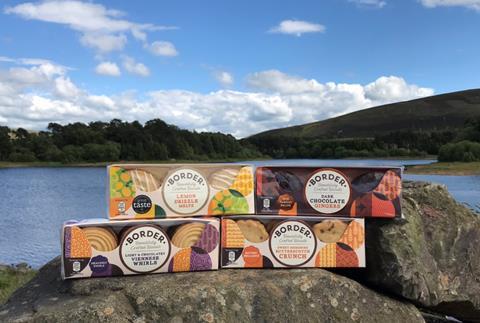 The brand's new packaging, manufactured using recycled cardboard, is designed to have a reduced impact on the environment and is made using 90% less plastic than before.
Border is also reducing the weight of its ginger, classic and traditional ranges by 50%. This change means the brand can fit twice as many packs of biscuits onto a single pallet, thus reducing the company's carbon footprint through the use of fewer materials.
Suzie Carlaw, marketing manager at Border Biscuits, commented: "Innovating to reduce single-use plastic has been a key focus over the last 12 months and our new packaging means we can address the environmental concerns of our customers without compromising on the high quality of our beautifully crafted biscuits."