Boka Food is launching a healthy granola at this year's Lunch! show (19 - 20 September) to appeal to consumer demand for breakfast options with less sugar.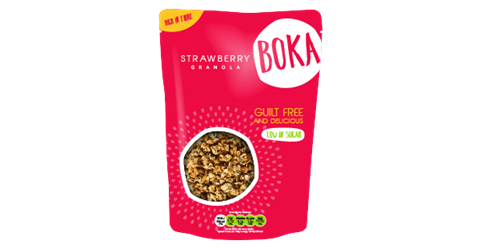 The product is being marketed as the only granola on the market to feature four green traffic lights, referring to the coloured nutritional labels on pack. It is made with 3.4g of sugar and 2.4g of fat per 100g.
Boka's granola is also made with a mix of oats, barley and wheat with freeze dried strawberries for sweetness. The NPD is also high in fibre and under 200 calories (per 50g serving with skimmed milk).