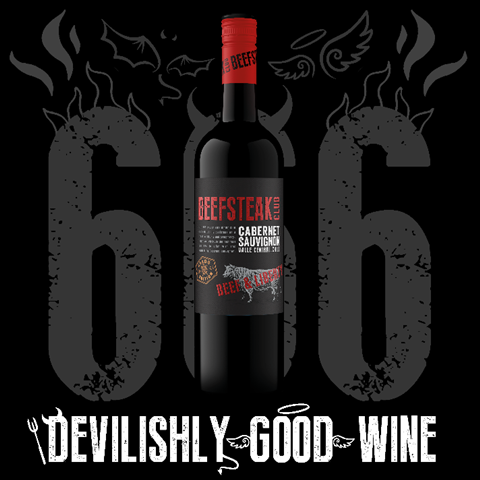 Ehrmanns has added a Chilean Cabernet Sauvignon to its Beefsteak Club brand.
The 'Asado Edition' features a distinctive black label and joins the multi-regional range.
The wine has an RRP of £8.99 and is aimed at the convenience sector. It is already available in London through Imperial Cash and Carry. The launch will be supported by a social media campaign targeting audiences around Halloween, as well as collaborations with BBQ influencers.
"We are delighted to introduce a Cabernet Sauvignon to the Beefsteak Club. There was a definite gap in the range and we have been trying for a long time to source the right expression of the grape – characteristic yet approachable and appealing to the millennial generation," said marketing manager Susannah Taylor. "Chile, like Argentina, is famous for its beef. The rich 'Asado Edition' Cabernet goes perfectly with the grilled meats and hearty steaks associated with South America. With notes of fig and blackcurrant, it is typical of the opulent Chilean style and it is sure to be a popular addition."