British American Tobacco (BAT) is launching a series of upgrades to its Pall Mall single capsule range from May 2016.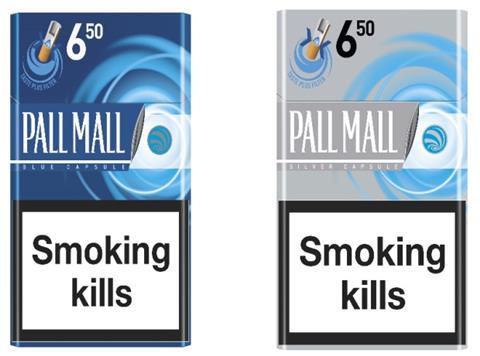 Available in Kingsize and Superking 18s as well as Kingsize 10s, the Pall Mall upgrades include more modern packaging and a new Taste Plus Filter.
The new filter features a tube segment for a firmer in hand feel and an advanced filtration.
The upgraded Pall Mall range will continue to offer a capsule in every cigarette.
With one in ten cigarettes purchased in the UK now a capsule cigarette, continued innovation in this market is important, BAT brand manager Jason Chu said.
"After the successful launch of Pall Mall Double Capsule last year, we are thrilled to bring to market another global first for our Pall Mall range. The Taste Plus Filter is the best way to enjoy the fresh taste of the capsule," he added.
Price Marked Packs for the upgraded range will continue to be available at £6.50 for 18s and £3.90 for 10s.