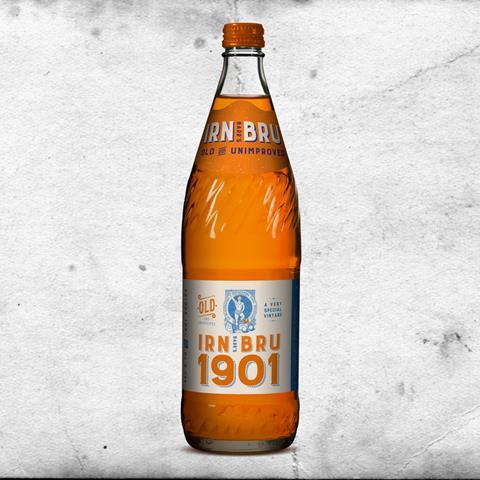 Barr Soft Drinks has announced that Irn-Bru 1901 is returning to shop shelves permanently, following a successful limited edition run in Scotland.
Made to 1901 recipe this full sugar, sweetener-free Irn-Bru comes in a 750ml glass bottle (rrp £1.99).
The authentic 1901 recipe came from a handwritten recipe book, which was stored deep in the Irn-Bru archives for more than 100 years. Its distinct difference comes from its ingredients - quillaia for a frothy head, sweetened only with sugar and containing no caffeine.
Adrian Troy, marketing director at Irn-Bru, says: "1901 proved super-popular with fans who really loved the recipe but were disappointed when stock ran dry. Now it's back for good, so shoppers can enjoy it year-round with the first bottles going on shelves today."