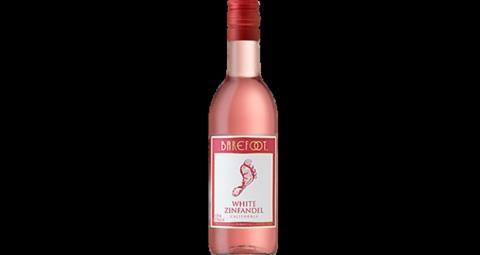 Barefoot has announced the launch of a new 187ml bottle format for its White Zinfandel rosé.
The drink, which will join Barefoot's Pinot Grigio and Merlot to create a new smaller bottle range, is a dry to sweet, pink-coloured rosé, made with pineapple and strawberry.
E&J Gallo sales director, Mark Stammers, said: "We are very excited to welcome the 187ml White Zinfandel to the Barefoot family. As Barefoot has proven successful with rosé, we thought it only right to introduce a smaller version for our foot fans.
"As consumers are more readily purchasing 'for tonight' as opposed to doing a weekly shop, as well as choosing to moderate their alcohol consumption, we expect 187ml items to play an increasingly important role in the wine category for 2019."
The White Zinfandel will be made available nationwide from this month, with an rrp of £2.00.