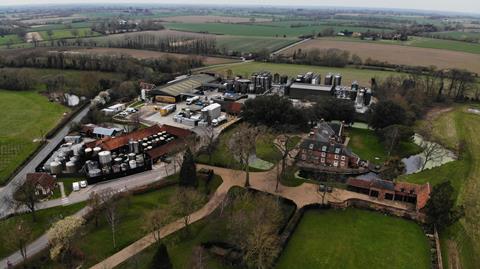 Aspall Cyder will run its first-ever TV ad as part of a new multi-million-pound marketing campaign launched by owner Molson Coors Beverage Company.
The £3m investment will commence in June with a TV, video on-demand (VOD), digital, social and out-of-home media campaign, supported with a brand-new experiential activation concept for both retail and hospitality venues.
The campaign follows a £13m investment in the Aspall Cyder House in Suffolk.
Phil Pick, marketing controller for cider at Molson Coors, said: "Aspall is one of Suffolk's most well-known exports. It's been produced at the same site for nearly three hundred years and our investment in the Cyder House will ensure this continues for many more to come.
"Coupling the brand's provenance with a multimillion-pound TV-led marketing campaign is a truly exciting prospect. It will further raise Aspall's profile and help capitalise on the growth in popularity of premium ciders, that our newly rejuvenated Cyder House is ready to meet."