Amstel has announced the launch of a new television commercial and above the line campaign.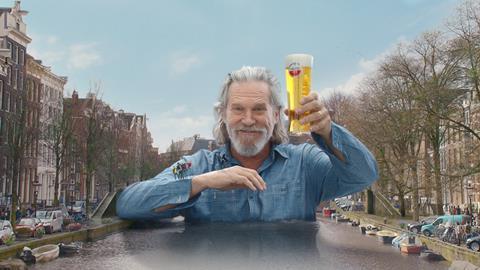 The new 60-second advert, which features Hollywood actor Jeff Bridges, will form part of a £7m campaign running from May to August 2019 across TV, cinema, video on demand and digital channels.
Heineken brand director, Nic Casby, said: "As a premium beer brand, we wanted to create an advert that got people talking whilst sharing our brand values and point of view. Amstel's second TV advert, Bridges on Bridges, does just that, by illustrating the power of bridges to bring people together. When we thought about the most famous bridge who brings people together, there was only one bridge, Jeff Bridges."
The advert will first air on 3 May 2019 during Gogglebox at 9pm on Channel 4.