High street footfall declined by -3.5% in the UK in December, according to new Springboard data.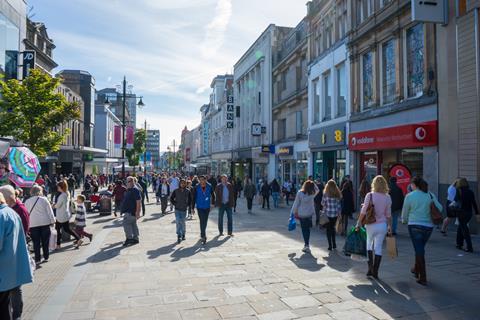 Overall UK footfall fell by -2.5% in the five weeks from 24 November to 28 December 2019, with high streets enduring a bigger loss than shopping centres (-2.1%) and retail parks (-0.5%). The -3.5% fall in high street footfall followed a -2.1% in November 2019.
The retail intelligence firm said the overall footfall decline was not surprising given December footfall had fallen in all but one year since 2009.
However, the later-than-usual Black Friday and Cyber Monday weekend brought Christmas trading forward, resulting in lower footfall in the two weeks preceding Christmas.
"The challenge for destinations and stores was not only that this was the eighth consecutive year that footfall has decreased in this key trading month, but that it was also at the upper end of the scale in terms of the magnitude of decline," said Springboard marketing and insights director Diane Wehrle.
"All of this was despite the occurrence of Black Friday during the December trading month which, in conjunction with Cyber Monday, helped to increase footfall in the first two weeks by +0.1%.
"Essentially this discounting bonanza pulled Christmas trading forward, demonstrated by a drop in footfall of -6.1% over the third and fourth weeks of December which was nearly three times as large as the -2.2% drop in the same weeks in 2018.
"The reasons why this occurred are varied, but reflect the caution and spending restraint of consumers which typifies low consumer confidence that has been ongoing for the last three years," she added.
Wehrle said the growing climate change movement and increased consumer concerns around waste and sustainability were likely to have further limited trips to destinations to make non-essential purchases, "thereby diluting footfall even further".