High street footfall fell by 1.8% in September on the previous year, with total retail footfall slumping over 10% in the last seven years alone, according to new figures.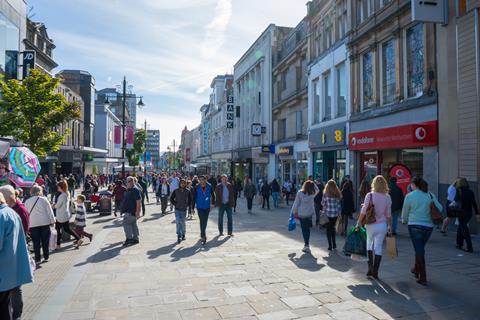 The latest BRC-Springboard footfall monitor found that only retail park footfall increased year on year last month (0.1%), at the expense of high streets and shopping centres (-3.2%). Total footfall fell by 1.7%.
British Retail Consortium (BRC) chief executive Helen Dickinson said retailers were under increasing pressure from the ongoing transformation of the retail industry, coupled with the "spectre of a no-deal Brexit".
"Retailers are facing a sustained drop in footfall, with numbers of visitors down over 10% in the last seven years alone. With Brexit looming, many consumers are holding off from all but essential purchases, and it is no surprise that the 1.7% drop in footfall has also contributed to a similar fall in sales," she said.
"High streets and shopping centres were hit hardest with retail parks faring slightly better as they continue to entice shoppers with their varied consumer offering."
Springboard marketing and insights director, Diane Wehrle, added: "Whilst the drop in footfall of -1.7% in September was greater than in August, the vast majority of this decline emanated from the last week of the month when footfall was hit by exceptionally heavy rain.
"To provide some context, the decline in footfall of -6.1% in that last week of the month was the worst of any week since March/April 2018 when the UK was hit by the Beast from the East."