The team behind innovative food and drink outlets Ancoats General Store and Stretford Foodhall has opened a new outlet in Sale, Manchester.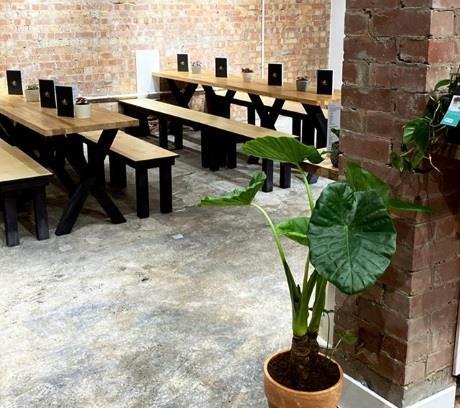 The new site, called Groceries & Beer, opened last week in The Square Shopping Centre, Sale. It follows a similar concept to the nearby Stretford Foodhall but in a smaller footprint, with a single street food vendor, artisan coffee, a seating area and an on-premise licence for serving local beer.
The retail shop is "very niche" and contains "virtually no brands" according to director Mital Morar. "We have local lines and lots of organic, vegetarian and vegan products, but none of the national brands," he told C-Store. "We are competing with Tesco and Aldi nearby, so we have to develop a real point of difference."
A refill station for packaging-free products will be added in the new year, along with some additional store features.
Mital added; "We worked closely with the landlord to get the store open before Christmas as part of a plan to bring some attention to Sale town centre during the busy shopping period. We've had great support and appreciation already for what it stands for."
This latest development is a continuation of a period of intense activity for Mital's Store Group in Manchester, following the opening of the food hall at Stretford, a new coffee kiosk in the Arndale Centre and a pop-up student shop in Oxford Road all within the last six months.