Spar's digital campaign to encourage consumers to keep supporting independent retailers has returned for the summer.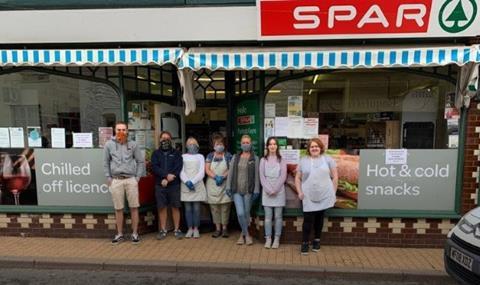 Running until September, fifty independent Spar retailers from all over the UK will be featured on the digital campaign talking about their personal experiences during the pandemic.
The first part of the campaign was launched in mid-May with an online video on Facebook and Instagram to show how stores continue to support their local communities.
The video encourages customers not to go back to their old ways and explains how Spar retailers and stores are there for communities.
Spar UK digital marketing Manager Alex Hall said: "This campaign gives our stores an opportunity to build an emotional connection with the consumer, showing the real people behind Spar, who have been going above and beyond for their local communities and will continue to do so.
"We want to hero our independent retailers and showcase them as they are the real people behind Spar," added Hall. "We want to celebrate the people that make SPAR what it is, a network of independent family run businesses at the heart of their communities. These are the heroes offering their local communities more than just a shop, whether it's being open late when other stores are closed, delivering to the vulnerable and elderly or supporting local initiatives. These people are the consistently friendly faces who represent the best of Spar."