The Southern Co-op has launched a £100,000 Safer Neighborhood Fund aimed at reducing retail crime.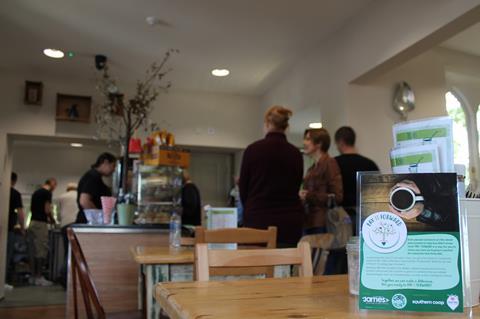 The fund will be available to local charities who are delivering innovative programmes that help residents build a secure future and reduce offending, such as those who may commit crime because of substance addiction.
It has identified five areas as potentially worthwhile recipients of such programmes - Portsmouth, Southampton, south London, Bournemouth and Bristol.
Southern Co-op's loss prevention & security manager, Gareth Lewis, said: "We commit a lot of time and money to protecting our colleagues and customers from violent offenders but the stark reality is, it's getting worse.
"Every retailer is affected and we've personally seen a 69% increase in crime across our estate from 2018-2019.
"Our colleagues deserve to work in a safe environment free from harm and the fear of harm. We hope this new funding will be a step towards achieving this."
Expressions of interest for funding will be open for an eight-week window from Monday 13 January 2020.
Southern Co-op said it had recently invested more than £500,000 in tackling crime and already supported hundreds of local causes each year to help communities become greener, healthier, safer, and more inclusive neighbourhoods.
Its head office is currently partnered with the Hampshire-based homelessness charity, Society of St James, which helps those facing multiple disadvantages such as homelessness, poverty and/or substance misuse.
Southern Co-op's community investment manager, Jessica Hughes, said: "We're taking a pro-active and holistic approach to reduce offending and reoffending in areas that we believe are some of the worst affected.
"There are numerous reasons why people steal from our stores and there are charities out there that already do some great work in helping those affected by issues such as drugs, homelessness, poverty and abuse. We hope this funding will give them the boost they need to make an even greater difference to people's lives."