Simply Fresh has launched an initiative that aims to remove all packaging from the front of its stores.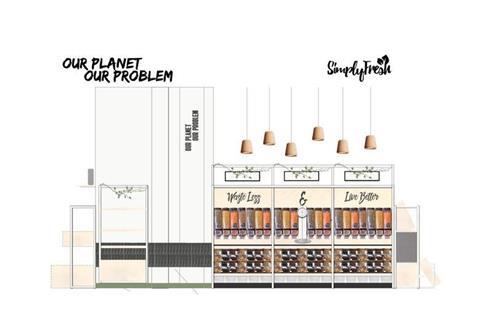 The 'Our Planet Our Problem' initiative will encourage retailers to adopt the scheme in an attempt to reduce plastic usage.
Simply Fresh will work collaboratively with store owners to devise a tailored, store-specific plan as and when they undergo refurbishment.
Store owner, Mehmet Guzel, plans to incorporate the new look initiative into the refurbishment of his Simply Fresh store in Bethnal Green.
Guzel intends to spend £20,000 on new lighting, shelving and signage for the store, as well as dispensers for wines, olive oil, grains, seeds and pulses. He will also stock 'naked' bakery goods.
Simply Fresh will open a new 1,600sq ft store in Dulwich Village, London, in late October, which will also incorporate the new 'unpacked' look.