Sainsbury's pre-tax profits plunged 41.6% to £239m in the year to 9 March, driven in part by the failure of its proposed merger with Asda.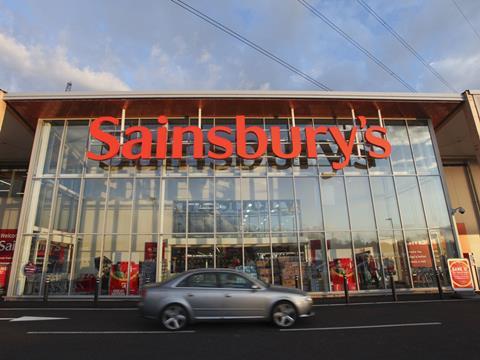 The collapsed bid cost the supermarket £46m in fees incurred in relation to deal preparation, integration planning and transaction financing, it said.
Underlying profit before tax was £635m, up 7.8% driven by "solid food performance."
Retail like-for-like sales excluding fuel fell 0.2% in the year to March, with a steeper decline in the final three months, while like-for-like grocery sales rose by 0.6% driven by the hot summer, retail price inflation and improved sales mix, Sainsbury's said.
Sales through Sainsbury's convenience stores grew 3.7% year on year while supermarket sales grew 1%, benefiting from the addition of Argos stores inside supermarkets.
There are now 281 Argos stores in Sainsbury's supermarkets and the number of Argos collection points in Sainsbury's convenience stores is now 207.
Sainsbury's opened 10 new convenience stores in the year and closed five, leaving the chain with 820 convenience stores, and it plans to open a further 10 in 2019/20.
The year ahead would also see Sainsbury's improve 400 of its existing supermarkets and increase investment in technology, group chief executive Mike Coupe said.
"£4.7bn of our revenue now comes from our online businesses and we are increasing investment in technology to make shopping across Sainsbury's, Argos and Sainsbury's Bank as quick and convenient as possible," he said.
"We will also continue to strengthen our balance sheet and are making a new commitment to reduce net debt by at least £600 million over the next three years.
"I am confident in our strategy and also clear on what we need to do to continue to evolve the business in a highly competitive market where shopping habits continue to change."