Sainsbury's has announced a +1.5% increase in convenience sales in its first quarter, despite a -1.2% decline in total retail sales.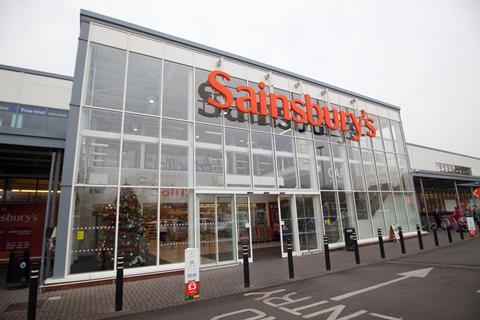 Its first quarter trading statement revealed grocery sales declined -0.5% over a 16-week period to 29 June, while online channels continued to grow in the quarter by +5.1%. Like-for-like retail sales fell by -1.6% excluding fuel.
Sainsbury's group chief executive Mike Coupe pledged to invest in 400 stores this year and warned of an "uncertain" consumer outlook.
"We continue to adapt our business to changing shopping habits and made good progress in a challenging market. We reduced prices on over 1,000 everyday food and grocery products and improved our relative performance," he said.
"Our premium Taste the Difference ranges are growing market share and we continue to improve customer service and availability.
"We will invest in 400 supermarkets this year, including adding an enhanced beauty offer in 100 stores. We are accelerating investment in technology: 148 supermarkets now have SmartShop self-scan, 206 Argos stores offer Pay@Browse and we upgraded 29 more Argos stores to digital formats, all helping to make shopping with us quicker and easier."
Sainsbury's completed 84 supermarket improvements in the quarter and aims to have finished more than 200 by the end of the first half.
In April the Competition and Markets Authority (CMA) blocked the proposed merger of Sainsbury's and Asda after concluding that "UK shoppers would be worse off".