A retailer convicted for the second time in two years of selling illicit tobacco from his store has avoided jail on health grounds and because magistrates thought there was a "realistic chance of rehabilitation".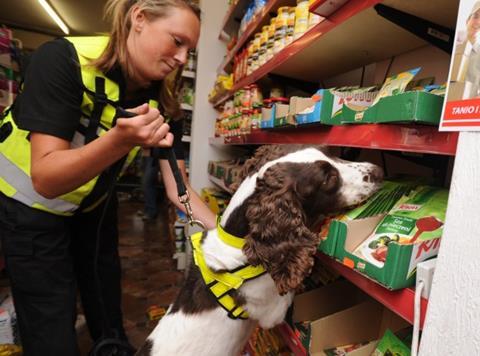 Chandrasegaram Muthaya, owner of N&N News in High Wycombe, was ordered to complete 18 rehabilitation days under a 12-month Community Order and to pay costs of £2,260 for breaching tobacco product supply and trade mark regulations earlier this week.
A swoop by Trading Standards last year had found a number of packs of counterfeit rolling tobacco hidden in a toilet cupboard at the front of the store.
The packs, which were not compliant with UK plain packaging legislation, also lacked English health warnings.
Muthaya claimed he did not know why the tobacco was in the cupboard and that he hadn't checked it in the two years he had owned the store, Buckinghamshire and Surrey Trading Standards said.
In a similar case brought by Trading Standards in July 2018, Chandrasegaram was given a suspended prison sentence of eight weeks and ordered to pay a victim surcharge of £115 and costs of £1,500.
Officers had found 218 illegal packs of 20 cigarettes and 19 illegal 50 gram pouches of tobacco with various brand names back in December 2017.
However, magistrates said that although Chandrasegaram committed the latest offences while on a suspended sentence order, they decided not to activate it "because jail would have a significant impact on his family and his severe health conditions, and there was a realistic chance of rehabilitation."