Three further c-store retailers convicted of selling illicit tobacco have had their store gantries removed by JTI.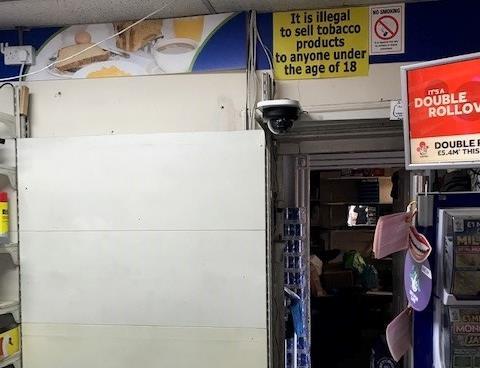 The tobacco manufacturer is also calling on other suppliers and service providers to "review their relationships" with the three retailers in question, and "consider if they want to continue doing business with them".
The removal of JTI gantries from NJ Food & Wine in Staines, Kenton Superstores in Harrow and KS News in Bilston takes the total number of gantries removed by JTI to 43 and "sends a clear message to those selling, or tempted to sell, illegal tobacco products that if caught, they will face legal, financial and commercial consequences," JTI said.
NJ Food & Wine in Staines was fined £3,066 plus costs in May 2019 after pleading guilty to illicit tobacco sales.
Kenton Superstores in Harrow was fined and ordered to pay costs of £3,000 in August 2019 after pleading guilty to possession of 700 packs of illegal cigarettes, while KS News in Bilston had its premises licence revoked in August 2019 following the seizure of 9,860 cigarettes.
Any retailer aware of, or who suspects that illicit tobacco is being sold should report this criminal activity via the JTI website, or to Trading Standards 03454 04 05 06 HM Revenue & Customs' Fraud Hotline 0800 788 887, or Crimestoppers 0800 555 111.