JTI has removed its tobacco gantry from a retailer in Birmingham prosecuted for sales of illegal tobacco and alcohol - the 40th time it has taken such action.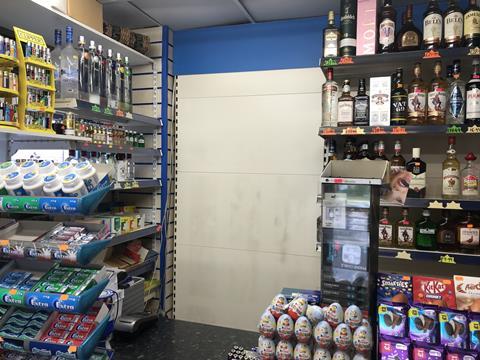 Wheeler Street Foodstore's alcohol licence was suspended for four weeks earlier this year, following a seizure of illegal cigarettes and alcohol.
A raid in April led police to discover 188 packets of illicit cigarettes thought to be from Iraq, and five bottles of spirits, which were thought to have been stolen.
Store owner Darminder Gulati, who was not present during the raid, later told police that the cigarettes had been left by a resident who had left the country.
JTI's UK Head of Corporate Affairs, Charlie Cunningham-Reid, said: "This retailer joins the hall of shame with 39 others who thought that selling illegal tobacco would have little consequence.
"However, in addition to punishments handed down by the authorities, they have all lost their gantries and any future support from JTI."
Anyone with information concerning this type of crime should contact Trading Standards on 03454 04 05 06 or visit JTI's dedicated anti-illicit trade microsite www.jtiadvance.co.uk/DontBeComplicit