The UK public are being encouraged to put their words in to action on National Refill Day today (Wednesday), as a new poll published to mark the occasion revealed that three-quarters of respondents think single-use plastic should be socially unacceptable.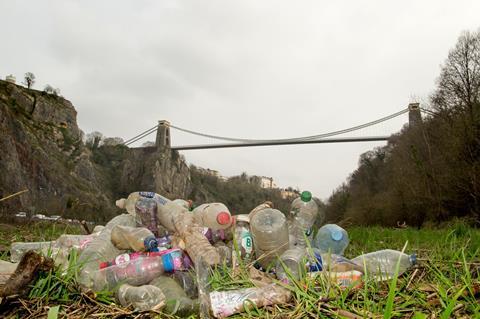 The OnePoll survey of 1,500 people also revealed that an overwhelming majority of the public (86%) are now worried about the impact of plastic pollution in the environment.
The UK public are being urged to support National Refill Day by switching from single-use to a reusable bottles and sharing their commitment on social media, by telling the world they've #GotTheBottle to prevent plastic pollution.
National Refill Day was launched last year by City to Sea, as part of the Refill campaign, with the support of Water UK, the organisation representing the main water companies in the UK.
The campaign's objective is to create a national network of high street retailers, coffee shops, transport hubs and businesses offering to let the public to top-up their water bottles for free in every major city and town in England by 2021. People can download the free app to find out where the nearest refill point is or look out for special signs in shop windows.
High street chains Greggs, Pret and Sweaty Betty are the latest to provide free drinking water for all - taking the total number of Refill stations to more than 20,000.
Greggs chief executive Roger Whiteside said: "We're proud supporters of the Refill campaign, encouraging our customers to change their habits and top up their water bottles with us for free.
"We recognise that the global plastic issue is a shared responsibility and as a responsible business with almost 2,000 shops, we believe that small changes like these could make a big difference in helping to tackle problem plastics."
Natalie Fee, founder of City to Sea, the organisation behind the Refill campaign, said: "It's been incredible to watch the Refill campaign flourish over the past few years. National Refill Day is something that everyone can get onboard with and has the potential to drastically reduce the amount of unnecessary single-use plastic we use when we're out and about. People want to help prevent plastic pollution, and Refill puts the power to do that in their hands."
Despite demand to reduce plastic use, UK bottled water sales hit a record £558.4m in the year to last November, an increase of 7%, according to the latest figures from Kantar.