The retail property market will see a rise in convenience franchising and continued offloading of large supermarkets by the multiples in 2020, according to business property specialist Christie & Co.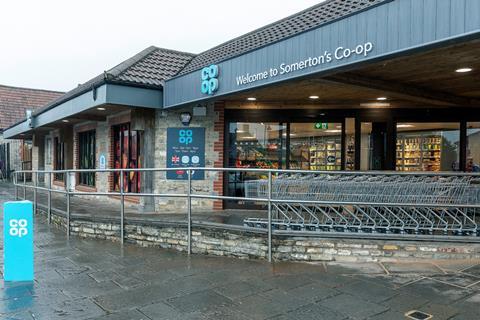 Christie's Business Outlook 2020 report revealed that average retail prices increased by 0.5% in 2019, while the number of local convenience transactions rose by 10.8%, following a -3.8% decline during the previous year.
"Convenience trading fundamentals remained strong as declining footfall, store closures and job losses continued on the high street and some retail parks," the report stated.
For 2020 the group forecast a rise in convenience franchising with suppliers making attractive offers and "inviting retailers to participate in premium brands such as Co-operative Food".
Independent retailer Richard Williams was the first Nisa member to convert his Somerset store (pictured) to the Co-op franchise model last year.
Christie's predicted "ongoing rationalisation" of large portfolios by the multiples and ongoing strong demand for petrol filling stations (PFS).
However, developments in alternate fuel vehicles (AFVs) presented a challenge for the PFS market, with the government pushing on with its Road to Zero strategy to cut CO2 emissions.
"However, recent reports of modest increases in electric vehicle (EV) sales suggest petrol filling stations will remain relevant for the foreseeable future," the report said.
Darren Bond, global managing director designate at Christie & Co, said: "With greater clarity on the macroeconomic environment, we anticipate that we'll see an increase in confidence in the UK market and continued demand across the continent."