Payzone Bill Payments Limited, part of Post Office Group, is to become the exclusive bill payments provider for British Gas.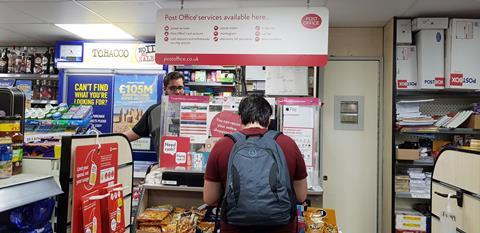 The new "exclusive long-term contract" will enable British Gas customers to undertake all over-the-counter bill payment services including bill payment and pre-pay meter top ups, at any one of the Post Office and Payzone's 24,000 locations from 1 January 2020.
Post Office retail chief executive Debbie Smith said the new British Gas contract would help drive footfall to both Payzone retailers and Post Office branches.
"This is great news for our postmasters and partners who deliver vital services in our branches and Payzone outlets across the country," she said.
"They will see more customers coming through their doors as they come in to make their regular payments."
Payzone Bill Payments managing director Andrew Goddard added: "The new contract with British Gas, hot on the heels of our first contract win for Scottish Power smart metering, is brilliant news for Post Office and Payzone retailers alike."
Post Office purchased Payzone Bill Payments Limited from Payzone UK Limited in October 2018.