Orders of vegan takeaways have soared by nearly 400% over the last two years, according to research from the British Takeaway Campaign.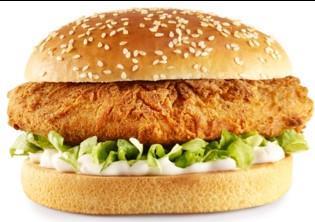 With 600,000 people believed to be vegan in the UK in 2018, orders of vegan takeaways such as black bean burgers and "vegan fried chicken" grew 388% between 2016 and 2018, while vegetarian orders rose 137%.
Pakistani, Greek, Persian and Turkish takeaways also grew in popularity more rapidly than the nation's favourites – Chinese and Indian – over the last two years, according to the cross-industry group spearheaded by Just Eat.
Meanwhile, average household spending on takeaways has grown to nearly 15% of food expenditure, from around 11% in 2015.
KFC trialled a vegan chicken burger in selected restaurants over the summer and Pizza Express now has a number of vegan options on its menu, including nine main meal options plus starters, deserts and drinks.
Demand for vegan products is also growing in grocery retail, with convenience retailers reporting rising demand for vegan food-to-go products and meals for in-home consumption.
Value sales of the meat-free market are forecast to increase by a further 44% by 2023 to reach £1.1bn, according to Mintel.
Arnaud Leudjou, manager of Costcutter Brunel University, is introducing a new range of vegan sandwiches, which also come in biodegradable packaging, in line with growing demand from his student customer base.
"There is a huge demand for healthier products and in particular meat free, vegan and free from and it's vital that we respond to that," he said.