One Stop has launched a new Passport to Summer campaign featuring six holiday giveaways and deals on major brands.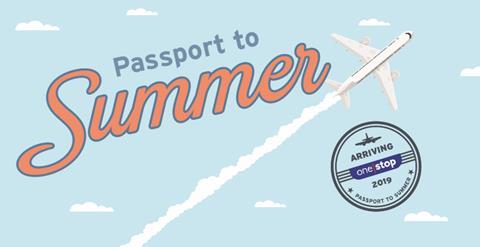 Working in collaboration with a number of manufacturers, the initiative will see One Stop giving away six luxury, all-inclusive holidays, with a fully integrated store and online marketing campaign to support it.
The competition will run from 21 May until the 12 August 2019, with consumers offered the chance of winning holidays in Majorca, Tenerife, the Algarve, Corfu, Zakynthos and Crete.
Each prize will include return flights from a major international UK airport destination, return private airport transfers to and from the location, five nights' luxury hotel accommodation, travel insurance and all-inclusive food at the resort.
The holiday giveaway coincides with a Destination Deal each week, with discounts on popular products.
One Stop's head of marketing Nigel Prendergast said: "Passport to Summer is a superb collaboration with our trading partners and will benefit our customers, franchisees and the business as a whole.
"Our stores will feature striking visual POS (points of sale) and window displays to encourage as many people as possible to get involved. There will also be a solid presence online to entice customers, both existing and new, to engage at multiple touchpoints with the One Stop brand and that of our trading partners."
Customers are encouraged to visit www.onestop.co.uk/passport to enter their details for a chance to win one of the holidays. More information can be found in every One Stop store and on social media. Each holiday will be live on the One Stop website for two weeks at a time.