C-store retailers in Scotland are being urged to apply for a slice of a £300,000 food-to-go grant launched by the Scottish government this week.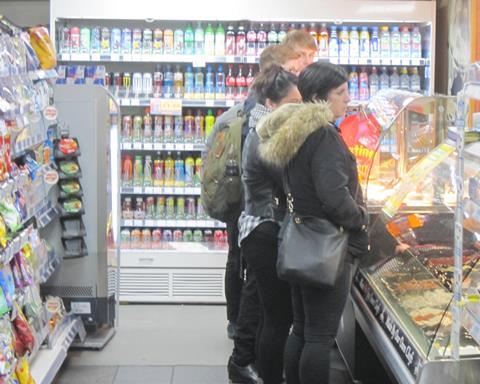 Successful applicants will receive a maximum individual grant of £7,500 after the Scottish government increased the 2018 funding programme by £50,000.
Under the latest criteria retailers must have an action plan for reducing food and packaging waste, in addition to a commitment to local sourcing and offering a range of healthy eating options.
Speaking at the Scottish Grocers Federation's (SGF) mini summit on Tuesday, SGF chief executive Pete Cheema told retailers: "Apply now and invest in your business – make the most of this opportunity, it may not come again.
"The grants will help convenience retailers to stay competitive, respond to changing customer demand and connect with local suppliers. This is a win-win for convenience retailing in Scotland."
Cabinet Secretary for Rural Affairs, Fergus Ewing MSP, said: "The first phase of the food-to-go fund was very effective in supporting small retailers throughout Scotland to entice customers into their stores and generate a new income stream for grocers.
"This new funding will further help grocers to provide people with access to quality, locally sourced and healthy food in addition to providing an important focus this year on reducing waste, and I would encourage eligible retailers to apply."
Stuart Mitchell, a Costcutter retailer in Newburgh, Aberdeenshire, was able to double his food-to-go investment after receiving a grant last year. His small store, less than 1,500sq ft, is now able to offer a credible solution, complete with bean-to-cup coffee, own label sandwiches and energy-efficient chillers, which have driven sales and footfall.
Retailers can apply for funding here.