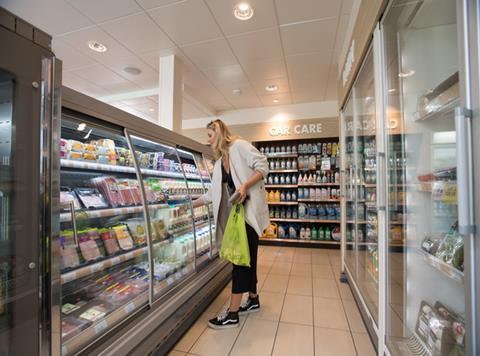 A resurgence of 'little and often' shopping behaviour, possibly fuelled by Brexit uncertainty, and supermarket price-cutting slowed growth in the grocery market during February, according to Nielsen.
The data revealed that, while grocery sales were still in positive growth, sales were up 2.5%, compared to 3.3% this time last month, while the online grocery market continued to grow, reaching a value of £8.5bn per annum.
Nielsen's UK head of retailer insight, Mike Watkins, said: "Over the last four weeks, the average spend per visit has fallen to £16.30 from £16.70 this time last year, down 2%, as a result of the resurgence of 'little and often' shopping behaviour but also due to price cutting by supermarkets."
"The slowdown in growth this month can be attributed to a drop in spend per visit, as consumers are increasingly cautious with their spending against the backdrop of Brexit and economic uncertainty. Since the start of the year, shoppers are shopping more often and, as a result, are buying fewer items."
Over a 12-week period ending 23 February, Lidl and Aldi enjoyed sales of +10.3% and +13.3% respectively year on year, while the Co-op Group (+2.8%) remained ahead of Morrisons (+1.4%), Sainsbury's (-0.9%), Asda (+0.9%) and Tesco (+1.2%), Nielsen said.
Following the recent announcement of Marks & Spencer and Ocado's joint venture, Watkins added: "Almost half of all households buy food or drink from a Marks & Spencer store, so the tie up with Ocado is a great opportunity to extend this already significant shopper reach into the growing online channel.
"For online, it's the ease of the shopping experience and the chance to discover new and exciting products that differentiates a retailer and engages new shoppers. Future retail growth will come from meeting lifestyle needs rather than being reliant on the location of a store."