Lidl has announced plans to open 12 new stores across Scotland, taking its total number of sites in the country beyond 100.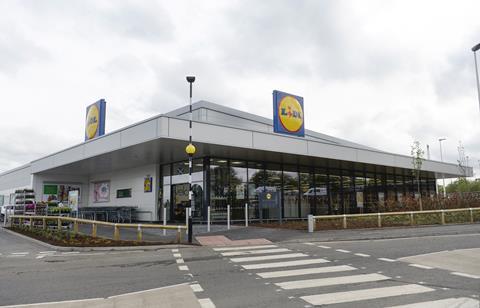 Construction of new stores is already underway in Dumbarton, Dundee, East Kilbride, Cowdenbeath and Larkhall.
As part of its Scottish regeneration programme, Lidl will also be enhancing a number of its existing stores, either through extensions or relocations to bigger sites, in order to cater for growing demand. This includes the relocation of its Alloa and Bathgate stores, which have served their local communities since 1995 and 1999 respectively.
Lidl's regional director for Scotland, Ross Millar, said: "Since opening our very first store in Scotland 25 years ago, we've opened our doors to towns and cities across the country, employing more than 2,200 people.
"We're incredibly excited by our ambitious growth plans, and in particular the opening of our 100th store next year, which reinforces our commitment to creating new jobs and providing communities with quality produce at prices that are affordable for everyone."
The discounter said it currently stocked over 300 products from more than 60 Scottish suppliers, ranging from fruit and vegetables to dairy and bakery lines.
Lidl continued to outperform the market in the 12 weeks to 15 June, with sales up +15.2% year on year, according to Nielsen.