Costcutter Supermarkets Group (CSG) is embarking on a major recruitment drive focused on explaining the key benefits of joining the symbol group through member and shopper testimonials.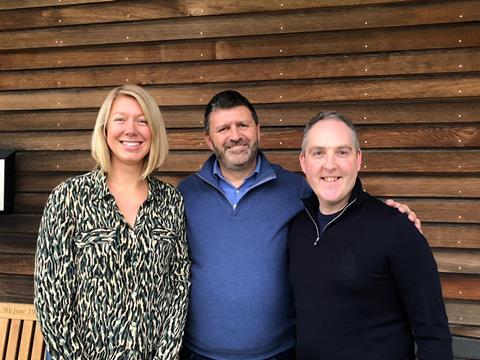 (Left to Right) Costcutter's Francesca Haynes, Mike Hollis and Jamie Davison
The drive will be headed by Jamie Davison in the newly-created role of business development director, new business. In addition, Francesca Haynes has joined the group as business development director, wholesale, having acquired extensive retail experience from senior roles at Aldi, Asda, B&Q and Paperchase.
Costcutter retail director Mike Hollis commented: "Our new structure will also enable our new and existing retailers alike to benefit from Jamie's wealth of CSG experience and the first-rate experience Francesca brings with her from her successful retail career. I'm delighted to welcome Francesca to the team and to see Jamie take up a new and pivotal position in our business.
"Our new recruitment drive is our most comprehensive yet and is aimed at progressive retailers who want to work with us and take advantage of our outstanding offer, combined with the expert support we provide to help retailers meet the needs of their shoppers to grow their sales and profitability.
"The campaign rightly focuses on the strength of the Co-op own brand products, particularly across fresh and healthy eating options, as well as vegan and free from and, crucially, the growth that retailers can experience from tapping into these key trends with us."