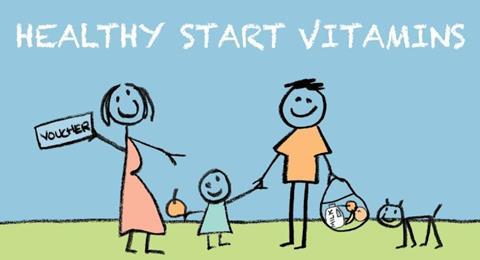 The retail industry has pledged to do its part to improve healthy eating amongst children.
Following on the heels of the first part of the National Food Strategy being published, industry trade body Association of Convenience Stores (ACS) said it would help retailers offer more support to the Healthy Start initiative.
The Healthy Start programme is a scheme which provides vitamins and vouchers to some parents of young children to help buy healthy foods. The vouchers can be exchanged for milk, fruit or vegetables, and (depending on the age of the child) are worth either £6.20 or £3.10 per week.
ACS chief executive James Lowman said: "Around a third of convenience stores accept Healthy Start vouchers, and in line with growing value and eligibility for the scheme we need to extend its reach to become accepted in more local shops. We are committing to growing the number of stores accepting Healthy Start vouchers, and to adding value to the vouchers through more promotions and incentives."
The strategy outlined a number of recommendations to government to mitigate the impact of the coronavirus pandemic on the food system and to encourage healthy eating from an early age.
One of the areas explored in the report is the role of national schemes in providing children with a 'nutritional safety net', including Healthy Start.
The interim report recommended to government that is should:
• Extend entitlement to all pregnant women and children under the age of four years who are living in households in receipt of Universal Credit or equivalent benefits
• Increase the value of the voucher from £3.10 to £4.25 and thereafter index-link the voucher value
• Develop a national communications programme to drive engagement and uptake to support
The ACS has produced a short animation for retailers, making it easier to get involved with the Healthy Start programme.