UK supermarkets and major food brands have made "good progress" in helping households cut food waste, with a quarter of all pre-packed fresh produce now carrying no date label, in line with latest guidance.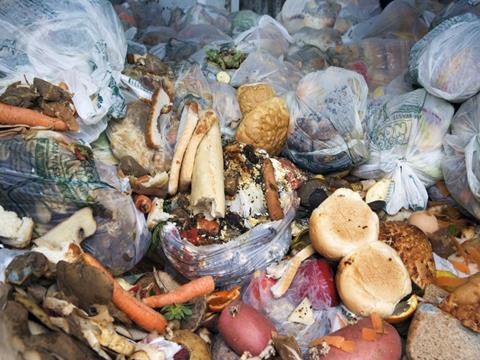 A new report by sustainability charity Wrap found that progress had been made on date labels, product life, pack size and storage/freezing advice. However, more work was needed, it said.
Wrap visited nearly 60 supermarkets and examined 2,000 food products – representing those most frequently wasted in UK households.
In addition to analysing own-brand products from the multiples, it also gathered data from brands with "significant market share", namely Hovis, Warburtons, Kingsmill, Arla, Cathedral City, Müller, Yeo Valley, Innocent, Tropicana and Richmond.
Three retailers have removed Best Before labels on some fresh produce, with another committing to remove them from selected produce. Wrap now recommends removing Best Before dates from fresh produce, where appropriate, and encouraging people to make their own judgements. This is particularly useful for potatoes, it said.
The amount of overall product life available to consumers has remained stable on many products, although an increase in 1.5 days of available milk shelf life was noted, which Wrap described as "excellent" as an extra day alone could help reduce household milk waste by more than 20,000 tonnes per year.
In addition, more than one-fifth of fresh items found on shelf had just two days or fewer remaining life, including bread, minced beef and berries.
There has been a significant increase in the use of the snowflake logo (suitable for freezing), rising from 15% to nearly 50%. The number of bread items now carrying the snowflake has doubled to 79%, the report found.
However, more action is needed on 'open life' statements on products. For example, for hard cheese the average available life for block cheddar was 64 days, but 90% of packs carried advice to use within five or seven days of opening. Nine retailers are now reviewing or amending open life on yogurts and cheese.
Wrap director Peter Maddox said: "The way food and drink is packaged, labelled and priced can influence household food waste, and retailers and brands are uniquely placed to help minimise food waste in the home.
"Our research shows that people want clear, consistent information on pack to help them keep food fresher for longer. Overall, we've seen good progress from all, but we have also been very clear with each company where more work is required, and where they are falling short."