Industry charity GroceryAid has announced that its second Awareness Day will be held on Tuesday 3 March.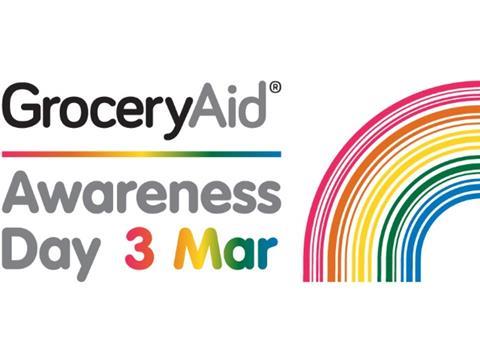 The day focuses on encouraging grocery colleagues to spread the word about the free emotional, practical and financial support available from GroceryAid.
Last year's Awareness Day resulted in a 31% increase in GroceryAid applications and a 22% increase in calls to its Helpline.
GroceryAid welfare director Mandi Leonard said: "GroceryAid Awareness Day is all about creating a thunderclap throughout the industry about the fantastic help available to colleagues, from relationship counselling to financial advice.
"Without the support from companies raising awareness last year, we wouldn't have been able to help as many colleagues as we did."
Even though Employee Assistance Programmes are widely available throughout the grocery industry, GroceryAid has identified that employees frequently do not want to access support available from their employer for more personal problems, such as relationship problems, mental health issues and debt worries.
To get involved in GroceryAid Awareness Day, get in touch at news@groceryaid.org.uk or visit https://www.groceryaid.org.uk/ for more information and to download the free Awareness Day pack.