Last week's star-studded Barcode Festival raised a record £450,000 for industry charity GroceryAid.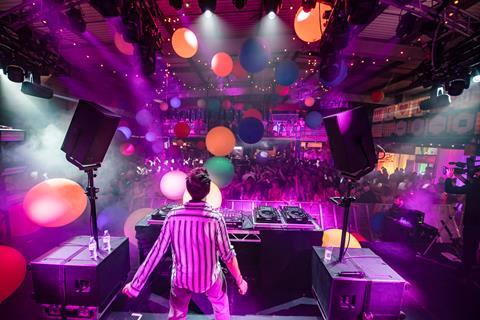 On 4 July, Barcode Festival surpassed last year's event with 2,200 grocery colleagues enjoying three headline acts in Jessie J, Basement Jaxx and Nick Grimshaw on the Skittle Stage.
Held at Hawker House in London for a second year, the festival was full of brand activations and offered the industry's best food and drink from its 48 sponsor companies.
Around 130 companies were represented at Barcode, with many using the event to reward employees for contribution to their businesses.
GroceryAid's chief executive Steve Barnes said: "Barcode Festival 2019 has built strongly on last year bringing together thousands of people from across our industry to enjoy a great day.
"It is a festival with a purpose - to raise funds for grocery colleagues who need support and it has quickly become a must attend event in the industry calendar."
The charity now has big plans for the 2020 event and as the event was oversubscribed this year, Barcode Festival will be moving to a larger venue in London with the aim of raising £700,000.
To find out more, contact events@groceryaid.org.uk, call 01252 875925 or visit www.barcodefestival.co.uk