The Liberal Democrats have pledged to scrap business rates and replace the tax with a new commercial landowner levy.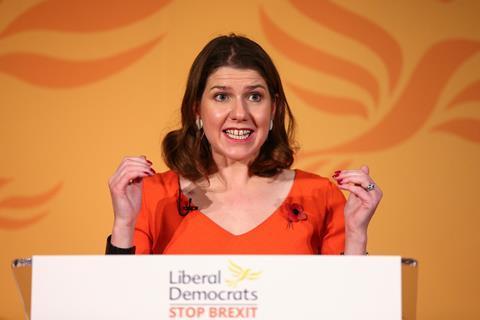 Speaking at the CBI conference on Monday, Liberal Democrat leader Jo Swinson said the party was committed to helping small businesses who were "the engine of our economy", claiming they were the only party of business because they were opposed to Brexit.
Replacing business rates with a commercial landowner levy would "shift the burden from the tenant to the landlord, so that we can breathe new life into our high streets".
"Frankly we have seen enough promises of reviews of business rates from the Conservatives. It is time for clear action that will give proper help to our small businesses," Swinson added.
Prime Minister Boris Johnson has pledged a review of business rates and a short-term increase in the rates discount for businesses with a rateable value of less than £51,000.
Labour leader Jeremy Corbyn, also speaking at the CBI conference, said Labour would give more flexibility to the use of Apprenticeship Level funds.
The General Election will take place on Thursday 12 December.