Major concerns about the long-term resilience of the Post Office network have been aired as part of a Business, Energy & Industrial Strategy Select Committee inquiry into its future.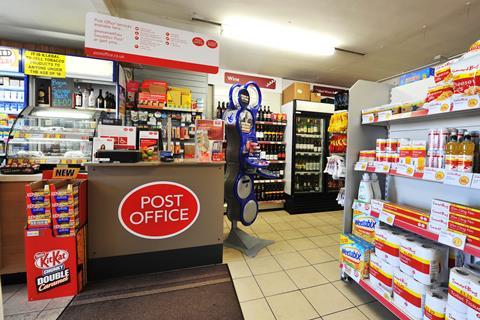 Speaking at an evidence session this week, the National Federation of Subpostmasters (NFSP) highlighted fears about the sustainability of the current framework for subpostmasters.
Subpostmasters had "major concerns about their income, their operating costs and the viability of their businesses," the NFSP told MPs.
As many as 22% of subpostmasters (equivalent to 2,500 Post Offices) plan to close or downsize in the coming year, an event which could be "catastrophic" for the UK public, it added.
The NFSP called for renumeration rates to be increased, for a larger range of banking and government services to be made available at Post Offices and for the government to regulate the parcel delivery market.
The Communication Workers Union also called for "a brand-new approach, with innovation and investment," in order to prevent the Post Office from "sleepwalking into a nightmare."
"Many postmasters cannot make ends meet and many will just give up. We're looking over the precipice," CWU national officer Andy Furey told MPs on the Committee.
The Association of Convenience Stores (ACS) also urged the Post Office to consider the impact of increasing wage costs and changing consumer shopping habits.
ACS head of policy and public affairs Edward Woodall said: "There's a lot of restructuring in retail and changing habits about how consumers access products and services, but the fundamentals are that the cost base of convenience retailing has changed.
"Employment costs are increasing beyond 4% annually making it really challenging to run some services in certain locations profitably.
"Convenience store retailers cannot be expected to subsidise the network, the government and Post Office must understand the cost pressures faced by retailers and respond."
A spokeswoman for the Post Office said it was making "real progress" with its modernisation programe and that last year its income, the number of branch locations and profitability grew, "with profits reinvested".
"We are committed to ensuring our postmasters receive a fair remuneration for the vital services they provide to customers," she added.
"We have recently announced significant increases for providing cash deposit services. This is in addition to other recent increases in banking services remuneration.
"We are working with Postmasters and the NFSP to continue to review remuneration to ensure the Network continues to thrive and remain at the heart of communities not just for today's customers but tomorrow's too".
The evidence session came in the same week that The Daily Mail launched a campaign calling on the government to ensure that the network was "properly funded, with a full range of services over the counter for those who are not online".