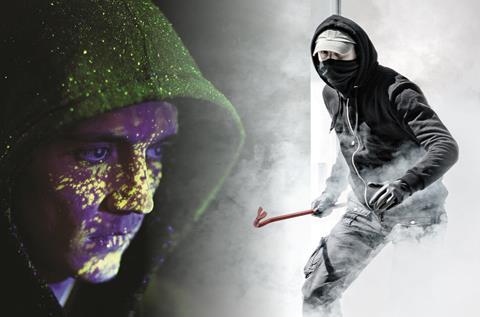 The Co-operative Group is set to install SmartWater fog cannons in stores in an attempt to combat retail crime.
The new Smartwater instalment scheme, which is set to be trialled in Co-op Group food stores across Greater Manchester, London and South Wales, will see SmartWater adapt its forensic technology currently used at ATMs at all Co-op stores.
Designed to deter crime by deploying a dense fog to obscure vision and cover the criminal in SmartWater's unique forensic spray, linking criminals and stolen goods back to the scene of a crime, the results are guaranteed to last at least five years, according to SmartWater Technology.
SmartWater Technology managing director, Florian Mattinson, said: "With hundreds of criminal convictions to date and a 100% conviction rate in court, criminals are aware of SmartWater's ability to place them at the scene of a crime.
"This crime-beating innovation is the result of a joint venture between the market leaders in forensic and fogging technology. Following the successful roll-out of SmartWater to Co-op's ATM estate, this fog represents a further significant step in retail security in communities, one which combines deterrence, vision-obscuring fog and traceability. Simply put, this technology represents an even greater deterrent to criminals."
The multi-million pound move forms part of the retailer's investment in innovative technology to keep its colleagues safe, and follows the launch of its 'Safer Colleagues, Safer Communities' campaign.
Co-op Group head of retail loss and costs, Andrew Needham, added: "Safety and security is our number one priority. We know that violence and crime is about much more than statistics, it is about its impact on people's lives and the communities in which they live and work.
"As a community-based organisation we see the impact of social issues in our stores, and we're committed to playing our part and working together to do all we can to protect colleagues and make our communities safer."
More information about the Co-op Group's 'Safer Colleagues, Safer Communities' campaign can be found here.