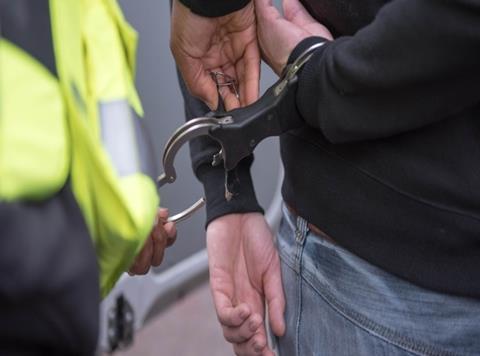 ATM operator Cardtronics has revealed it has assisted in the arrest of seven men following a spate of cash machine thefts across the UK.
The arrests were a result of a wide investigation by the Kent and Essex Serious Crime Directorate, which included collaboration with Cardtronics' National Crime Centre – part of the Cardtronics' Secure ATM Initiative.
According to Essex Police, Shane Stanley, 36, Tommy Mitchell, 18, Walter Mitchell, 41, Levi Mitchell, 24, William Mitchell, 30, Walter Mitchell, 20, and Scott McManus, 43, were charged with two counts of conspiracy to commit burglary and one count of conspiracy to steal vehicles, following warrants at around 6.30am on 5 March, and relate to the theft of 10 ATM machines in Essex, Hertfordshire, Kent and Surrey and over 100 investigations.
Cardtronics' "Raid it, Regret it" campaign has seen the roll-out of new technology within its ATM estate, including Smartwater, dye staining and explosion prevention equipment.
Cardtronics international managing director, Marc Terry, said the company's programme had been "exceptionally effective" in catching anyone who attempted to attack their ATMs.
"This latest raid is yet another example of the net closing in on ATM criminals up and down the country. Our collaboration with the Kent and Essex forces has delivered this excellent result and we would like to congratulate all the officers involved for their efforts in making these arrests," he said.
"Over the course of 2018 we have contributed to the successful arrests of over 130 people and seen more than 200 years of custodial sentences handed down for attacks on our machines. Hopefully, the message is now getting across – if you are thinking of attacking one of our ATMs: don't! You will get caught."