The Co-op Group has thrown its weight behind calls for stronger protection for shop workers, as new figures revealed its staff were subjected to 2,500 incidents of verbal abuse and anti-social behaviour over the past three months.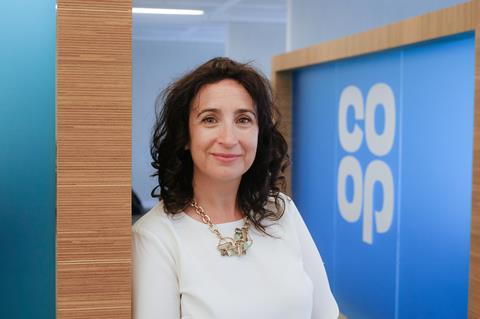 Co-op Food ceo Jo Whitfield is calling for higher penalties for attacks where the shop worker is enforcing the law on age-restricted sales; a review of existing sentences handed down to attackers; new guidelines on sentencing for such offences; and a major boost to police resources to help protect communities and their shop workers.
Its latest quarterly figures also revealed 600 violent incidents over the three months, with one in four involving a knife, gun or other weapon.
The government has opened a 'call for evidence' following pressure from organisations including the Co-op and the Association of Convenience Stores. It is seeking the views of organisations and individuals who wish to contribute to its understanding of the problem of violence and abuse toward shop staff in England and Wales. The consultation closes at 11pm on 28 June 2019.
Jo Whitfield said: "More needs to be done and the issue needs to be about the human cost, the physical and emotional impact to shop workers and their families, not the cost to business.
"What frustrates me most is that this is talked about as a crime against a business, but it's not. We can replace stock, but it is not as easy to repair the physical and emotional well-being of a colleague, whose confidence is shaken and who feels afraid to come in to work because of rising levels of violence and abuse in our communities.
"We must take action and work together to re-think our approach to this issue in order to ensure people feel safe when they turn up for work."